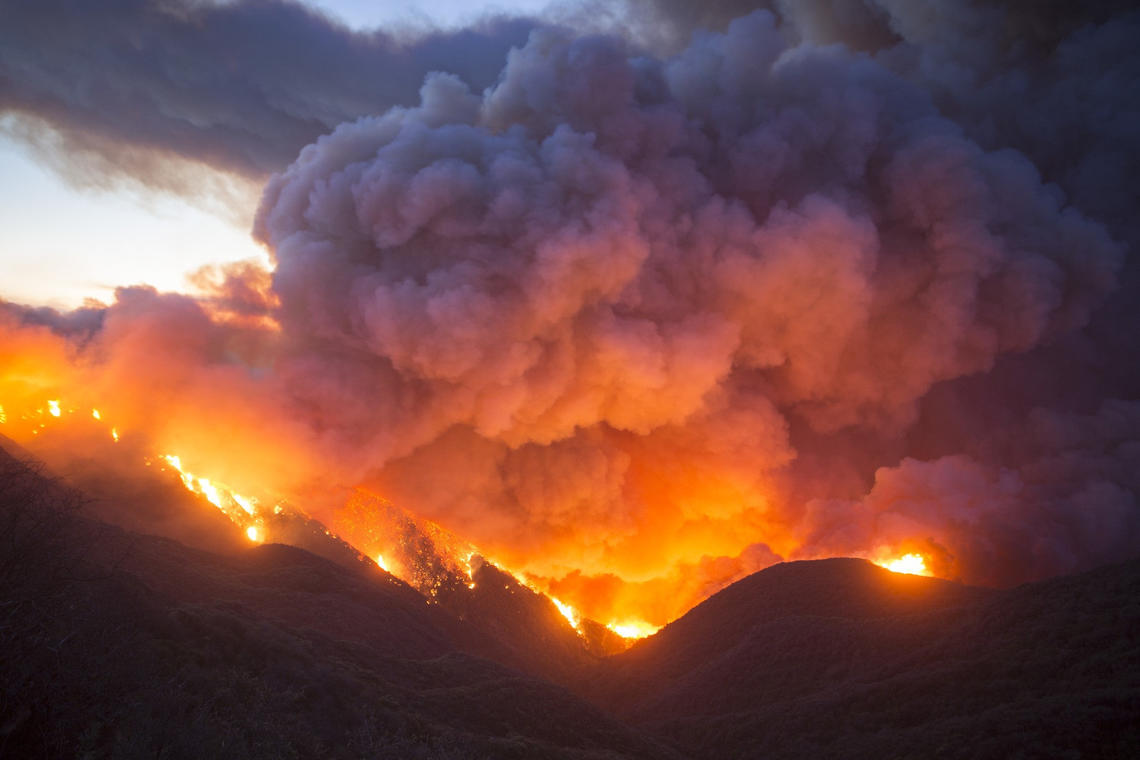 MyRadar
News
—
A Ferocious Start to Fire Season in the West
6/20/2022
Fire season has gotten off to an awfully fast start in the West.
Nearly three million acres have been burned across the U.S., according to the National Interagency Fire Center, with an overwhelming majority of acres burned across the West. This is by far the most through mid-June in the last decade and almost three times as many acres burned as last year at this time.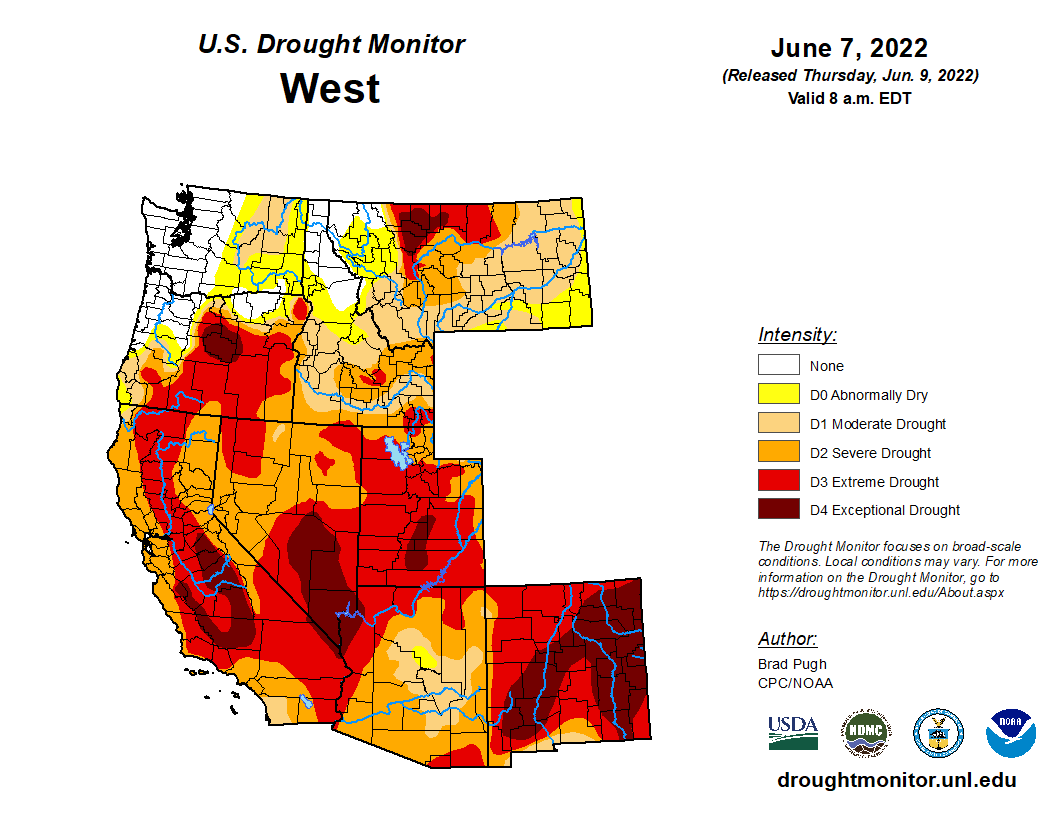 Map of drought across the Western US. Credit: Drought Monitor
Also extremely concerning is the number of wildfire starts that have occurred across the U.S., particularly in the West. Nationwide, there have been more than 30,000 wildfires. That's over 2,000 more fire starts than any year since 2012 through mid-June; and much of this can be attributed to the Southwest megadrought which has made vegetation more receptive than ever to fire.
New Mexico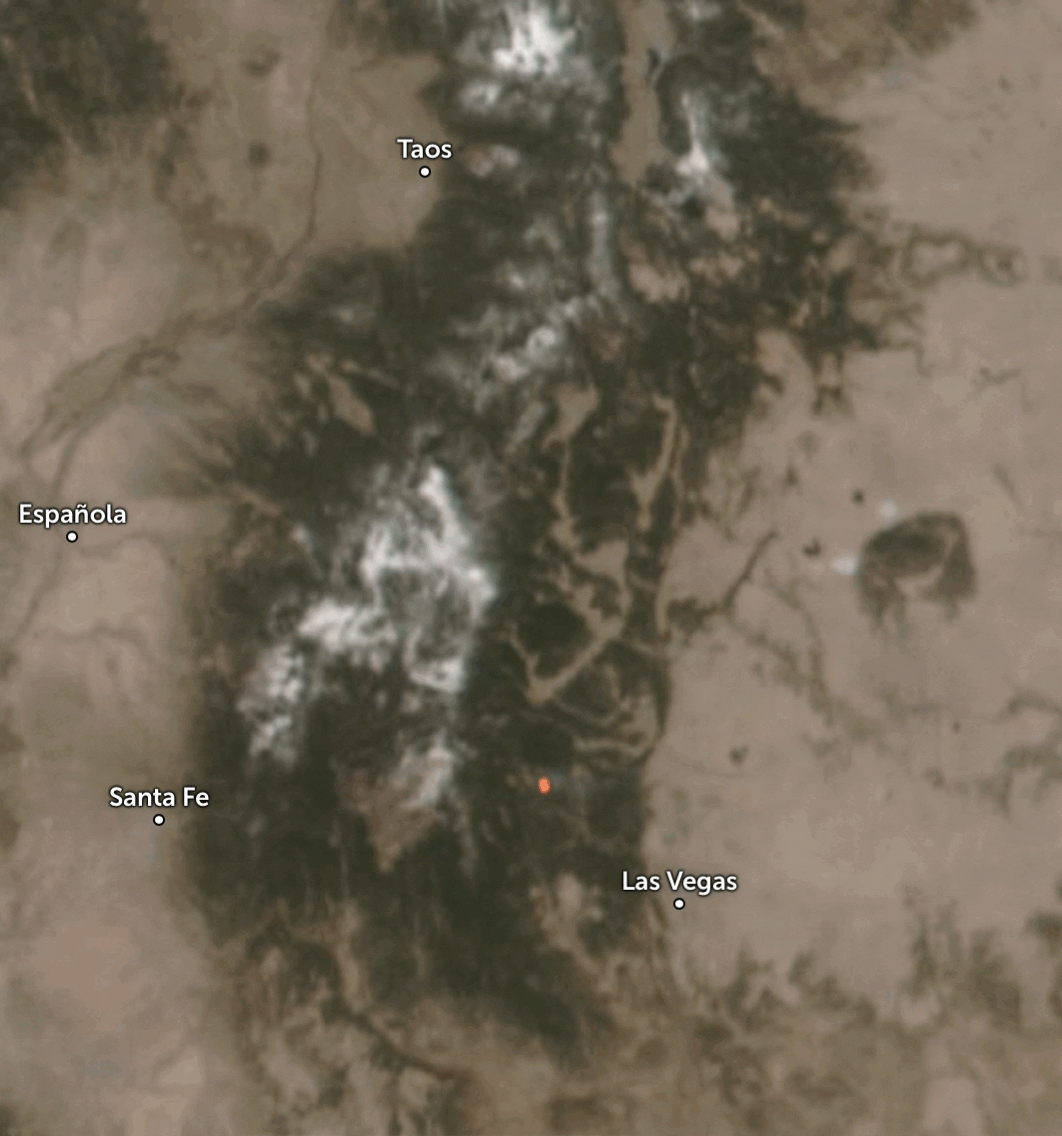 Multi-week animation of the rapid growth of the Calf Canyon/Hermits Peak Fire. Credit: Zoom Earth
New Mexico has taken the most devastating hit so far from the 2022 Fire Season.

A combination of extreme to exceptional drought and multiple rounds of critical fire conditions created perfect conditions ripe for rapid fire spread with extreme fire behavior. Just this year, the state is experiencing the largest and second-largest wildfires in its history.
The season got off to an extremely fast start in April with the small, yet deadly and destructive McBride Fire that tore through Ruidoso. The fire fanned by strong winds up to 70 mph and critically low humidity quickly burned over 6,000 acres destroying over 200 structures and sadly killing an elderly couple.
The Calf Canyon/Hermits Peak Fire which began in April east of Sante Fe in the Sangre de Cristo Mountains has scorched 340,000 acres. That's 11 times the size of San Francisco. Not only is the Calf Canyon/Hermits Peak Fire the largest fire in New Mexico history, but also the most destructive with over 900 structures destroyed including hundreds of homes.
Then there is the Black Fire which has consumed 325,000 acres in rural southwest New Mexico in the Gila National Forest and is the second-largest wildfire in state history. Fortunately, this fire has only destroyed five confirmed structures but has caused dangerous air quality effects along with the array of other fires that have burned across the state this spring.
Large Wildfires Across other Western States
Satellite heat detection of the Marshall Fire in Colorado. Credit: UW-Madison SSEC
2022 started with one of the most destructive brush fires in U.S. history, oddly enough being contained by heavy snow. The Marshall Fire became the most destructive fire in Colorado history destroying 1,084 homes as it roared through populated suburban neighborhoods north of Denver, fanned by winds over 100 mph. The fire was quickly contained on New Year's Day after upwards of eight inches of snow fell, completely extinguishing the blaze.

This fire serves as a classic example of how climate change is extending fire season in Colorado and much of the West.
California, fortunately, has had a relatively quiet fire season with 20% fewer acres burned than usual through mid-June, but several of the most significant fires have offered foreboding signs for what's to come later this fire season.

One of these fires is the Coastal Fire which in early May destroyed 20 homes while damaging 11 others in the wealthy Laguna Niguel community in Southern California. In the absence of critical fire weather conditions, the fire was able to spread rapidly through the urban-wildland interface because of near-record/record dry vegetation. This is very concerning because vegetation across California is only going to get even drier and we are already seeing damaging and rapidly spreading fires before we even reach peak fire season between July and October.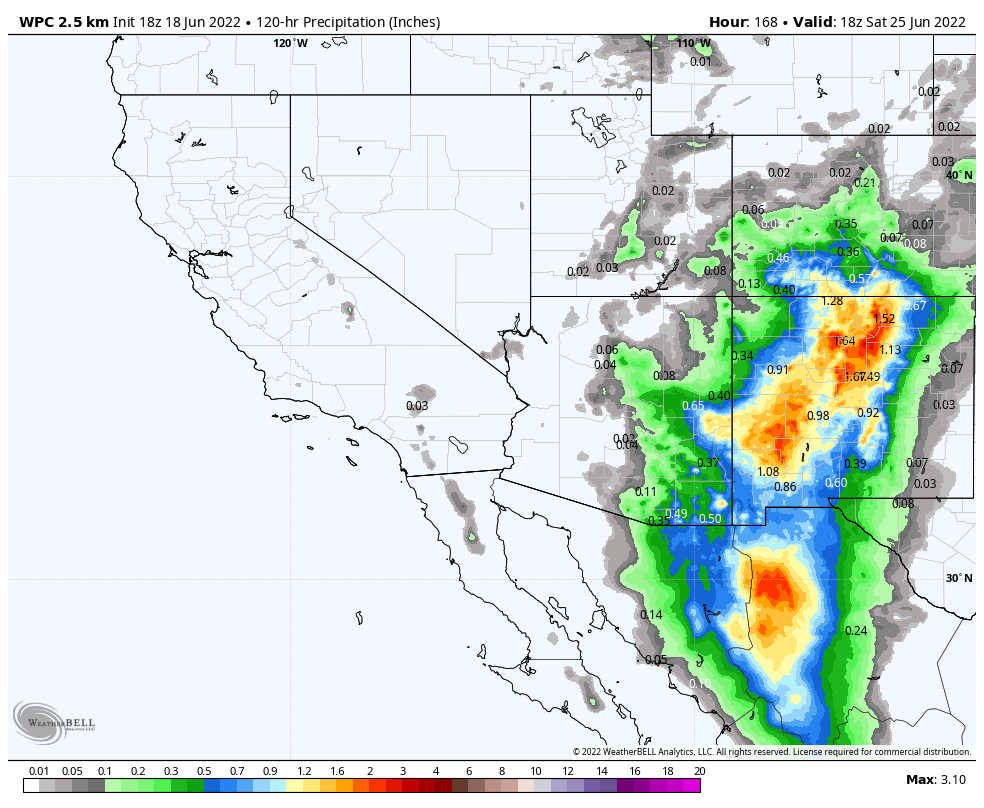 Forecast precipitation over the next 5 days across the Southwest by the National Weather Service. Credit: WeatherBell Maps
Arizona has seen a very active fire season, with several fires forcing thousands to evacuate. Nearly 70,000 acres have burned this spring across Arizona with the Pipeline Fire near Flagstaff exploding in size to over 25,000 acres in recent days while demonstrating extreme fire behavior. But, luckily the onset of monsoon season is occurring across Arizona and New Mexico which should significantly decrease fire danger across the region.
What the Rest of Fire Season could bring for the West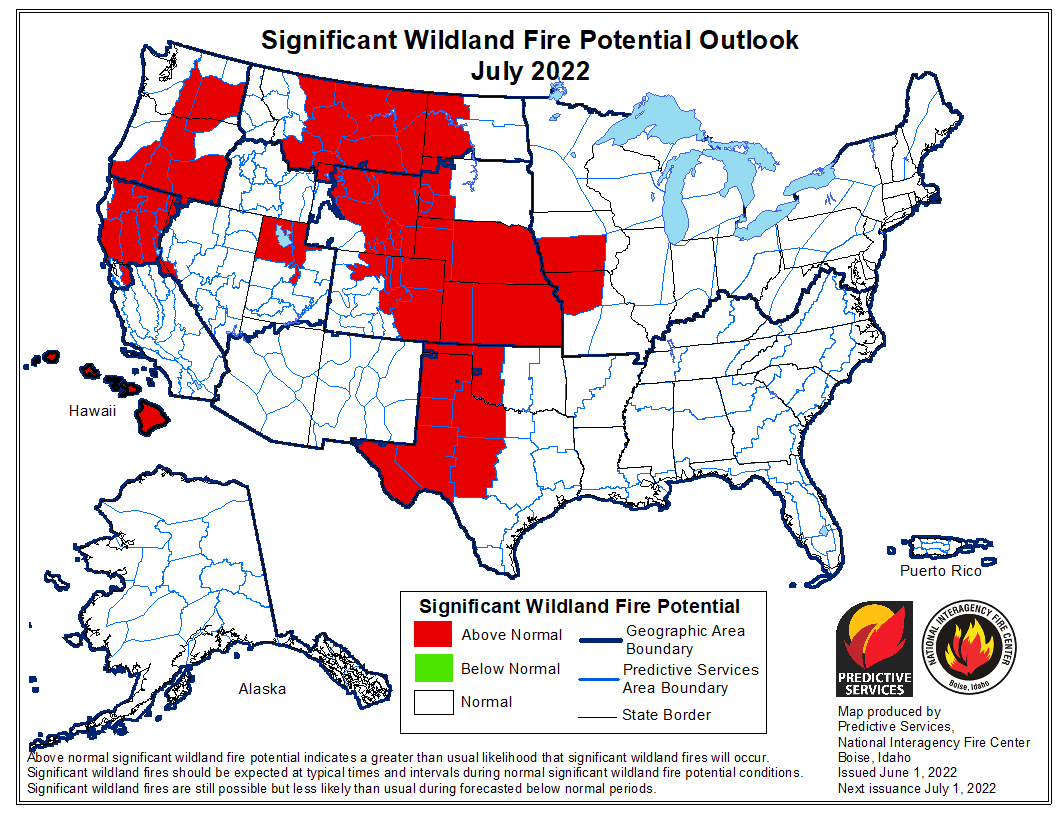 Map showing wildfire potential across the US this summer. Credit: National Interagency Fire Center
The West is on track for one of its worst fire seasons on record with New Mexico already seeing unprecedented wildfire activity. Another hotter than normal summer is expected across virtually all of the West with widespread severe drought dominating much of the landscape. The worst of fire season should be over across New Mexico and Arizona as a robust monsoon season begins, but fire season is expected to dramatically pick up farther north across the West in the coming weeks. From the Cascade Range to the Sierra Nevada to the Rockies, and to the Front Range wildfire potential will be above normal throughout summer and autumn.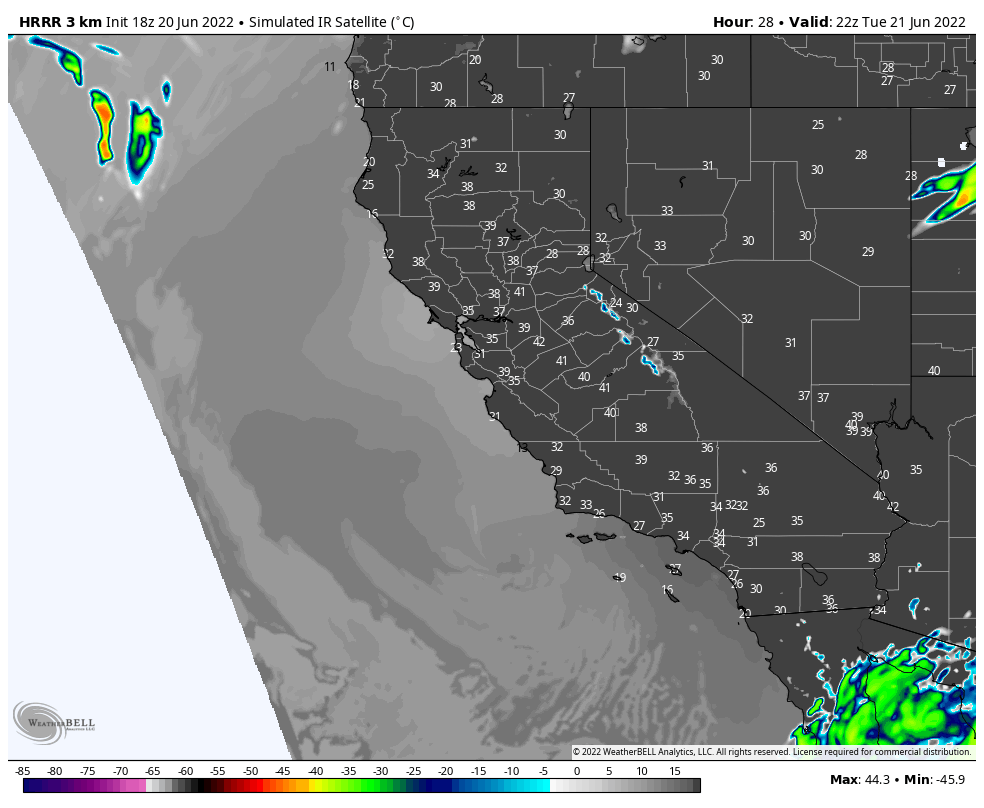 Simulated Satellite imagery from the HRRR model showing monsoonal moisture surging north over California. Credit: WeatherBell Maps
Of particular note is California which is facing a potential dry lightning event this week as monsoonal moisture blasts north. If this event comes to fruition, California could be looking at dozens of new wildfire starts which could kick off another severe fire season.

The odds are certainly against us for another bad fire season this summer and fall across the West.