MyRadar
News
—
Treacherous Holiday Weekend Travel
by Mike Linden | Director of Video & Social Media Content/Meteorologist
12/21/2022
One of the most significant cold snaps of the last 20 years is set to grip most of the United States.

With more than 110 million Americans set to travel this holiday season, knowing what the roads (and the skies) look like is crucial.
First off, this is not a 'normal' cold snap. Temperatures are likely to drop like a rock as the dense, bitter cold sinks into the Lower 48.
Arctic air with Siberian origins has slipped south bringing temperatures down into the single digits, with wind chill as low as -60 to -70 in some parts of the CONUS.
Simply put, this spell could very well be the coldest air you've ever felt in your life. Be sure to check on your neighbors (especially if they're elderly), protect your pets (and livestock) and layer up if you have to be outside.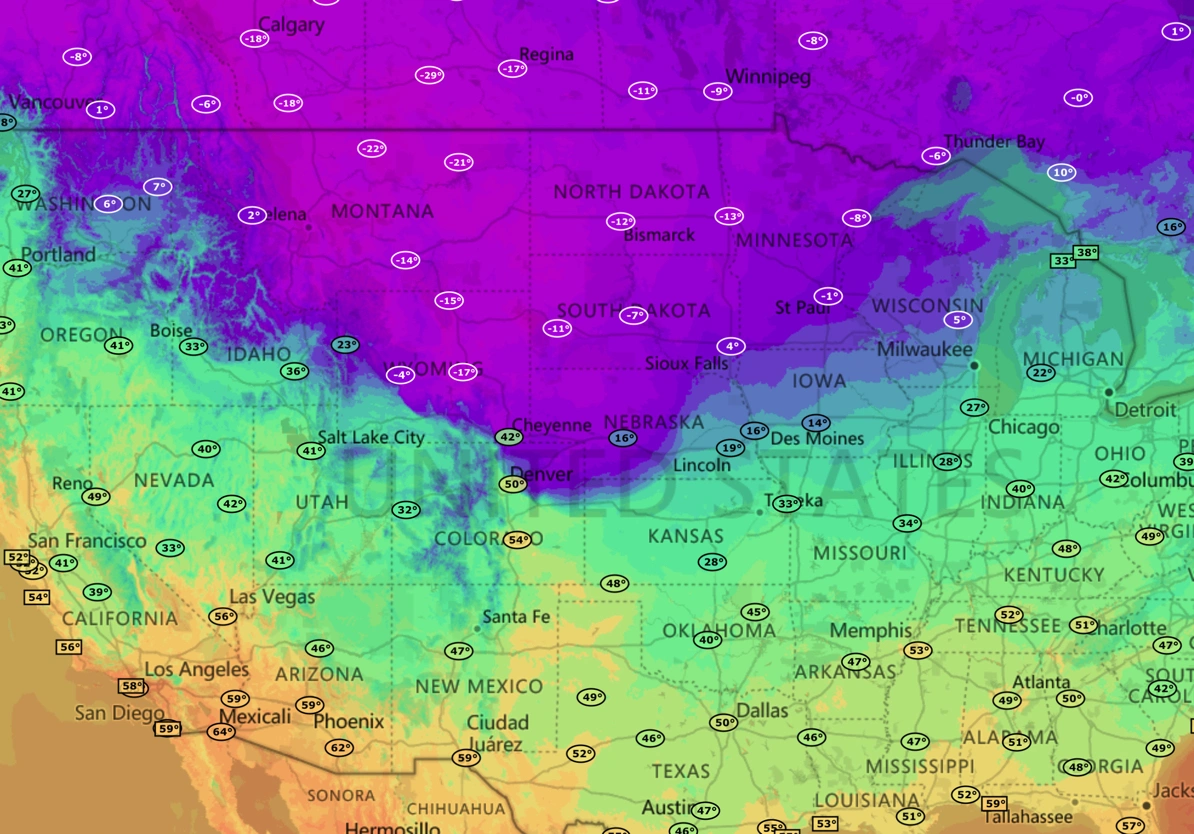 According to the National Weather Service, portions of at least 26 states are under Wind Chill Warnings and Wind Chill Watches.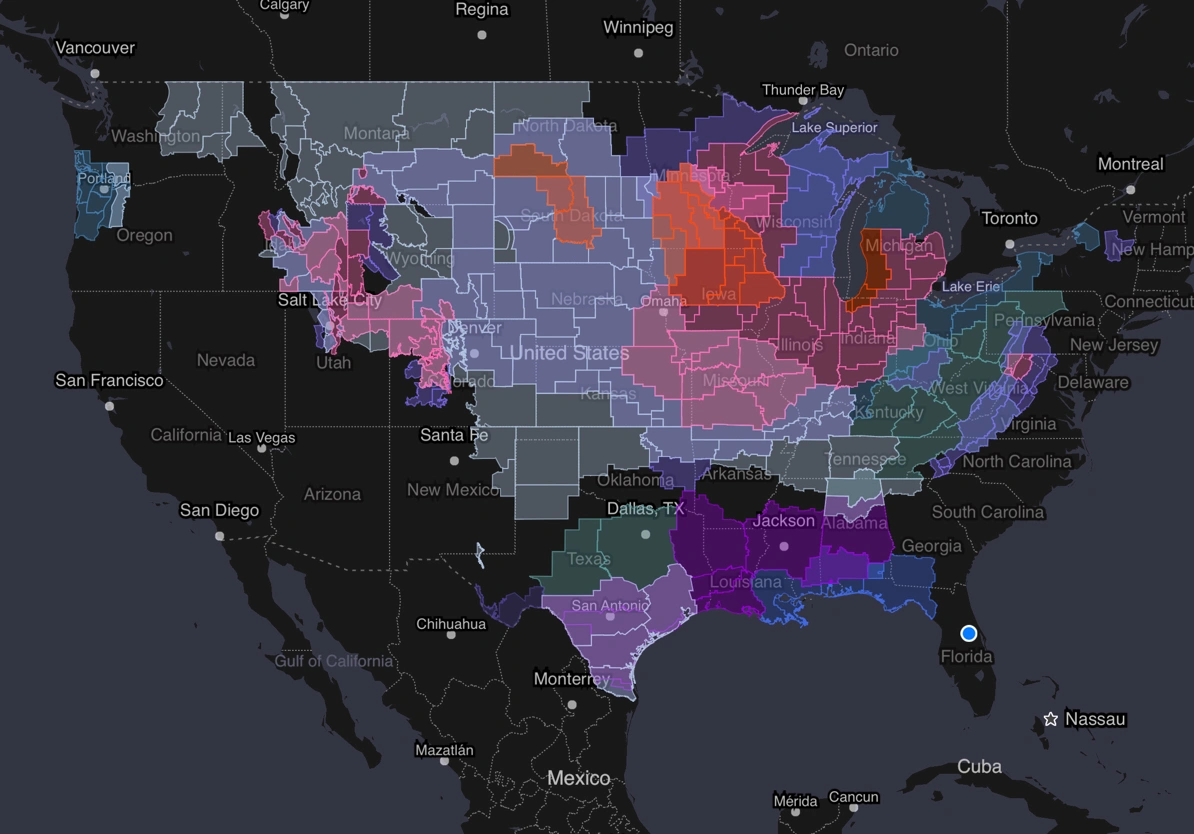 These incredibly dangerous conditions are bolstered by a developing cold front pushing in snow and gusty winds for the Midwest and the Great Lakes.
Snow squalls (brief bursts of heavy snow) are forecast to develop as the cold air travels over the Great Lakes. As warm air (relatively speaking) rises from the Great Lakes, the drier air aloft will have no issue soaking up the moisture and dumping it onto land as lake effect snow.
This region is no stranger to heavy snow, of course, but along with 40+ mph wind gusts, near whiteout conditions could easily develop during peak travel windows this weekend. It's best (and safest) to give plenty of space between yourself and others on the roads this weekend.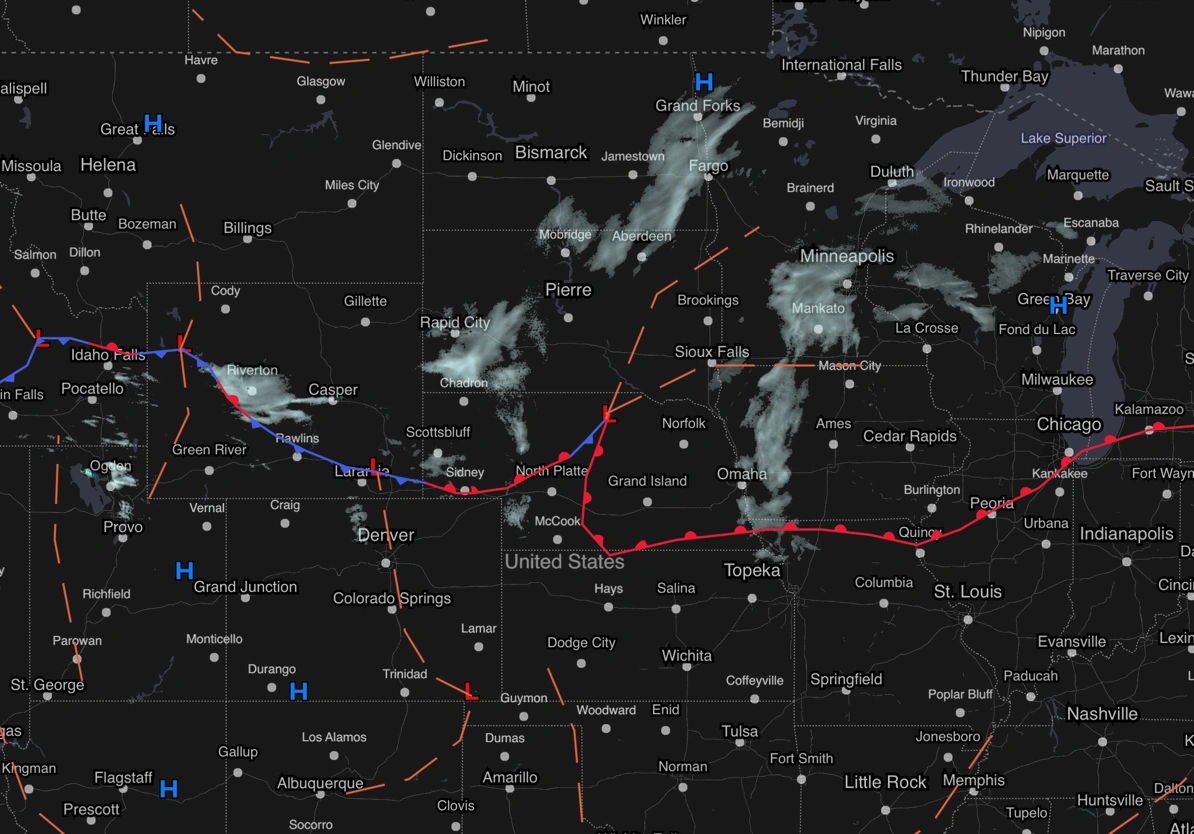 Meanwhile in the Northeast, plummeting temperatures and winter precipitation could lead to a dangerous flash freeze, turning roads into ice rinks into (and throughout) the holiday weekend.

Finally in the Pacific Northwest, onshore flow looks set to push in the entire gamut of winter weather into the holiday weekend - snow, wintry mix and dangerous freezing rain.

Thanks to the super dense arctic air at the surface, freezing rain shouldn't have any issue developing and causing for nightmare travel conditions and power outages across the region.

Most power lines are built to withstand strong winds and up to a half inch of ice, so if this forecast verifies, conditions could go from bad to worse very quickly.
No matter how you travel this holiday season, it's most important to SLOW DOWN! There's no need to rush…especially if you plan ahead and have MyRadar handy to keep you in the know.
Stay warm, be safe and happy holidays!