Road & Route Forecasting
Overview
Nothing impacts the bottom line of the transportation industry as much as severe weather. Weather-related delays and accidents cost trucking companies over $25 billion every year. Empower your users with accurate weather intelligence. Integrating predictive weather and road condition data into your company's logistics workflow can help managers and operators reduce risk, limit unnecessary costs, and increase operational efficiencies.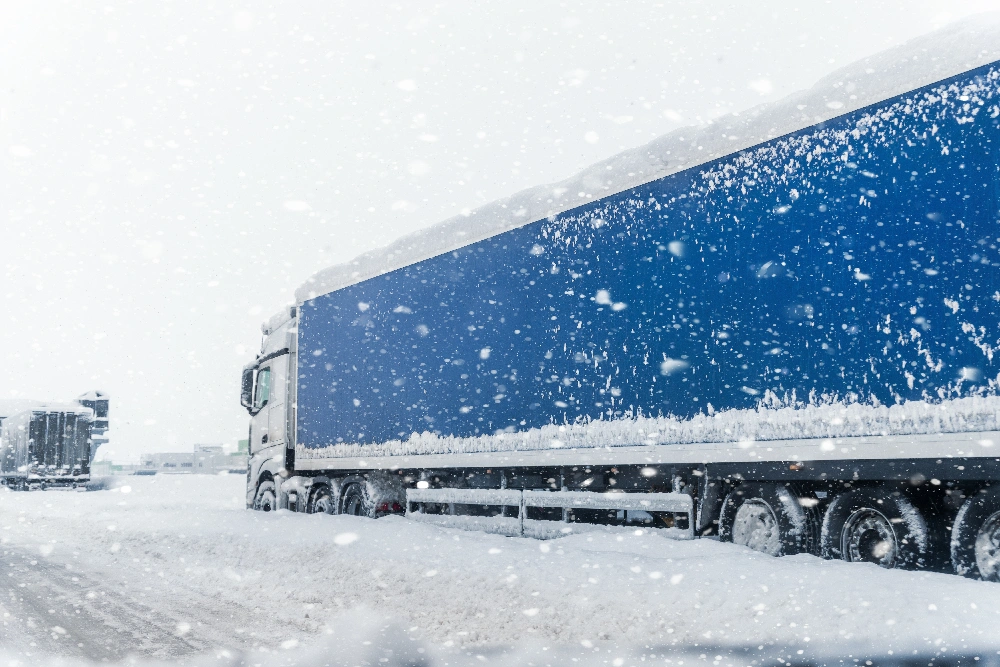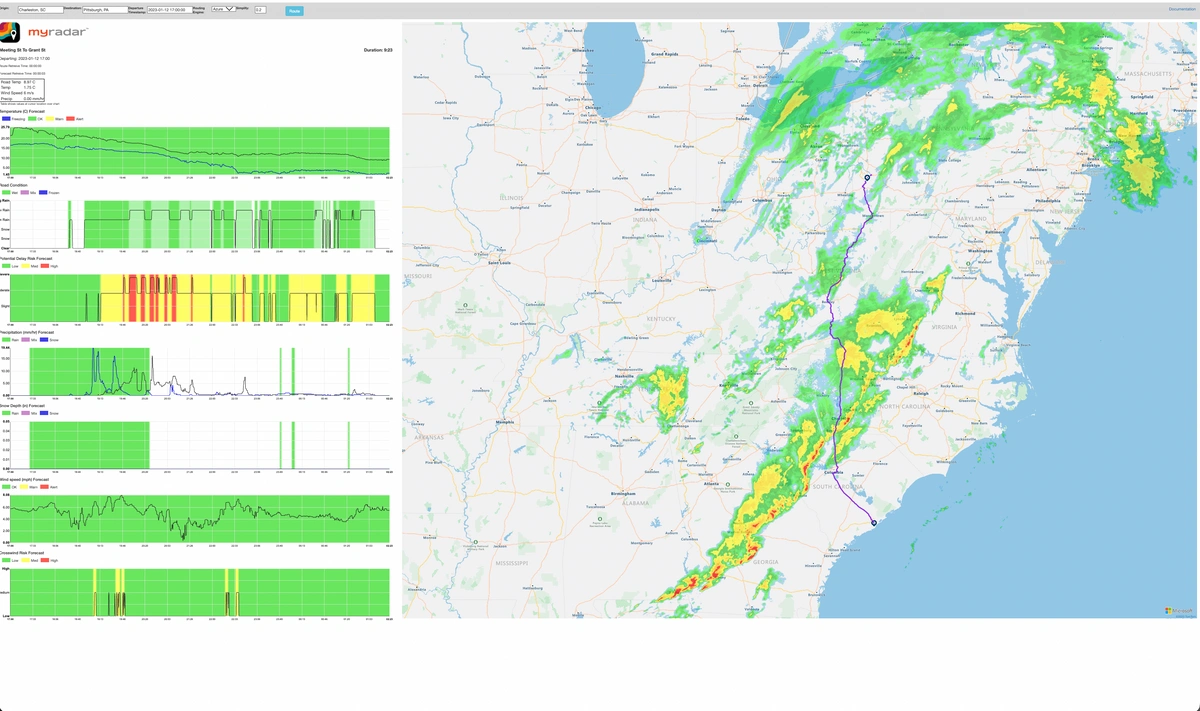 Contact Us to learn more today on getting started!
Contact Us
Product Features
Our highly customizable Road Weather API provides easy and seamless access to a feature-rich continuous time series of atmospheric weather and proprietary road condition data. Users are prompted for an origin/destination and departure time. The system's flexibility can generate driving direction lookups from a commercial mapping engine or waypoints generated by the client. A single time series of weather, road condition, and cross wind alert forecasts are delivered for every point along the route. Delay risk and drive times are calculated, aligning forecasted conditions with future locations along the route.
We take down-the-road surface condition forecasting to the next level by delivering road temperature and 10 unique surface condition hazard classes to provide an unprecedented level of predictive intelligence for dispatch centers and driver operators. Forecast refresh cycles are generated every 15 minutes with data available for any point, route segment, or connected vehicle GPS location for any CONUS location.
Customizable Solutions to Fit Your Needs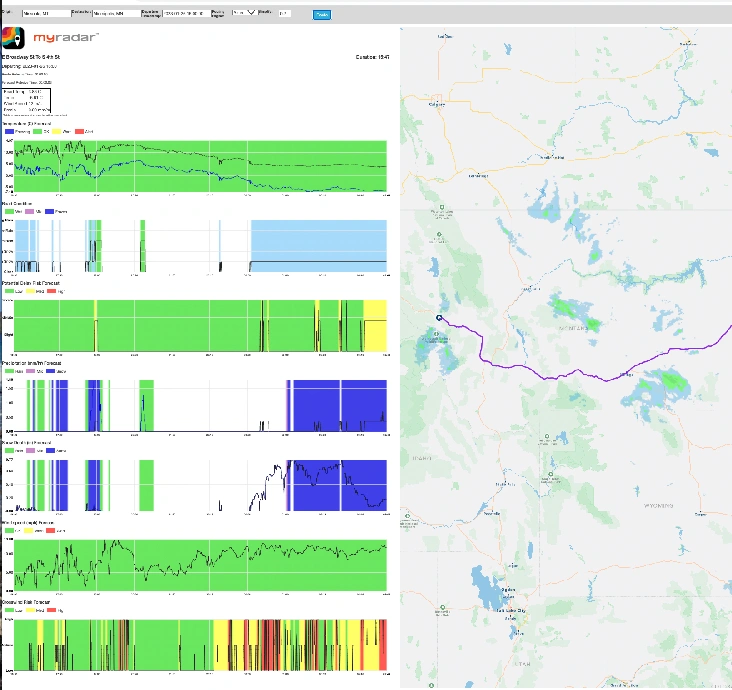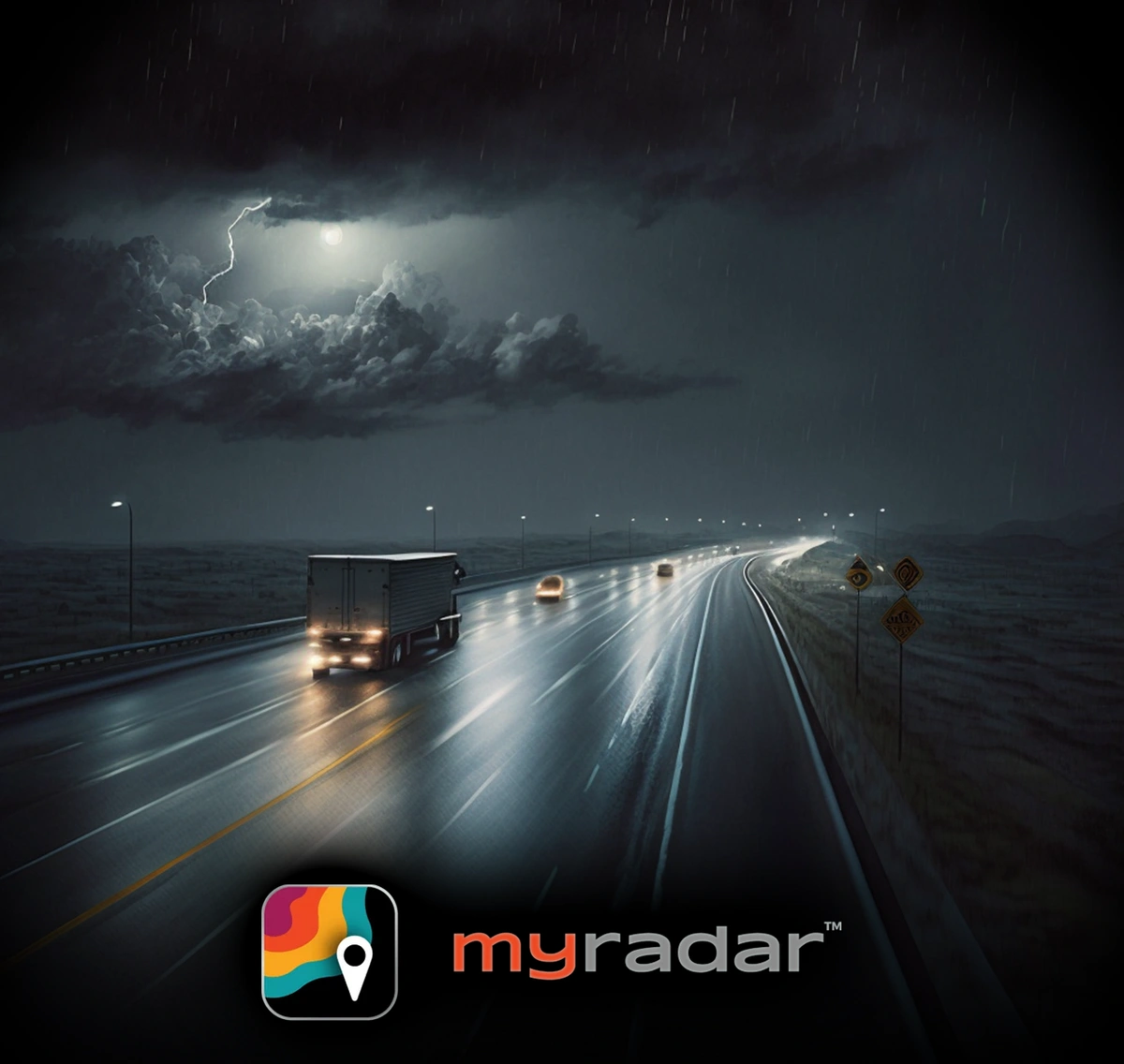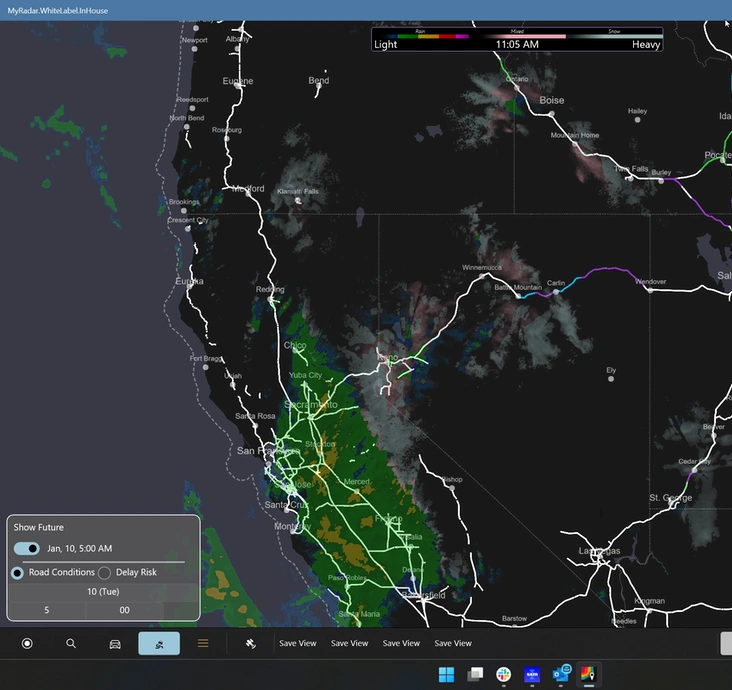 Get started with our API documentation
Read Docs