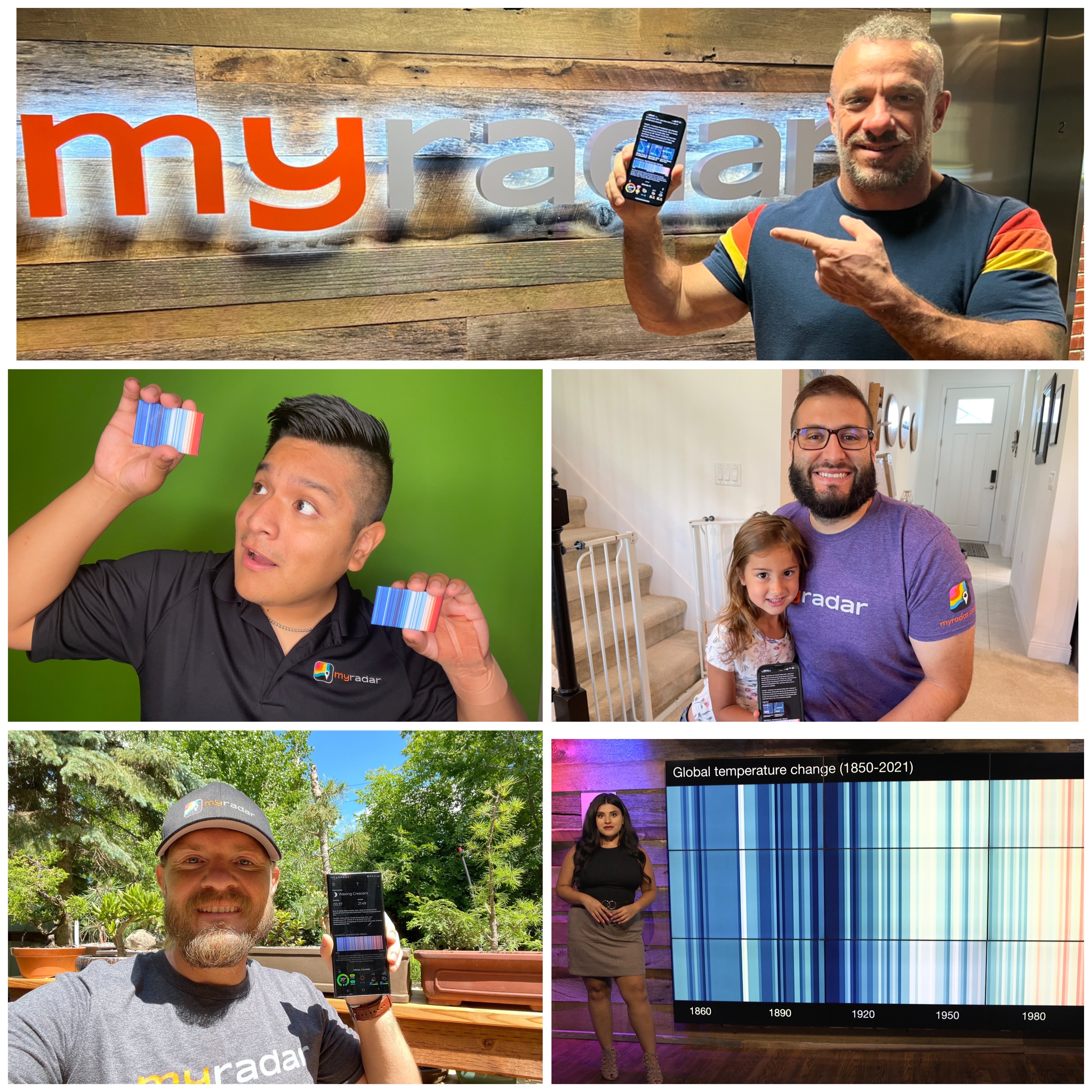 MyRadar
News
—
#ShowYourStripes: A Commitment to Our Future
7/4/2022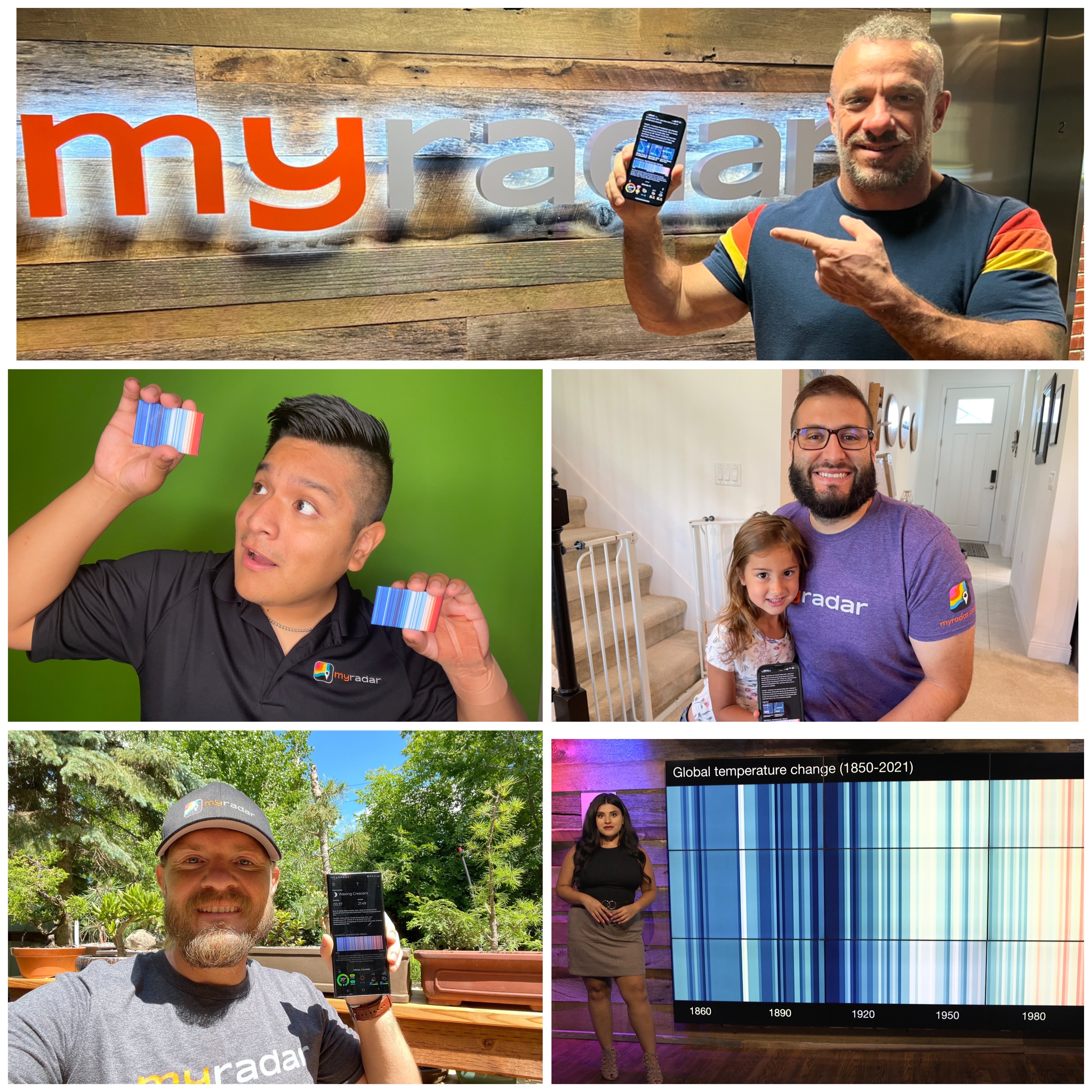 MyRadar team shows off their stripes, using pins, illustrating in our studio, and using the app (and so can you!)
(MYRADAR)– Every year, citizens around the world join forces to raise awareness of our warming climate. Participating in the #ShowYourStripes campaign, community members, leaders, and activists illustrate our warming planet through an impactful visualization known as "Warming Stripes." There is no better time than now to address the impacts of climate change on our everyday lives, and here at MyRadar, our team is proud to support this effort.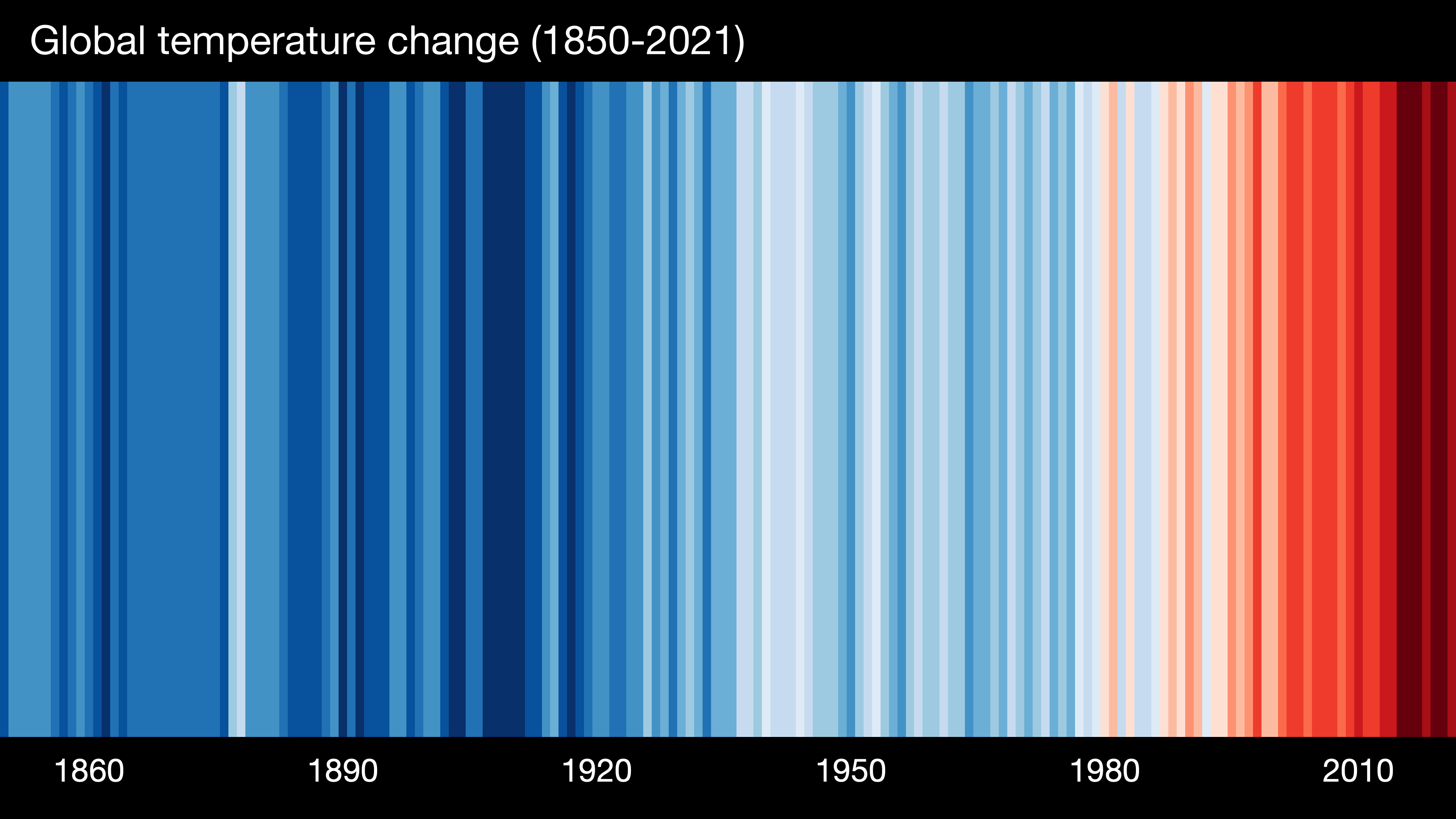 "Warming Stripes" for global temperature change since 1850. Credit: ShowYourStripes.info
Created by Climate Scientist Ed Hawkings, the Warming Stripes represent the long-term rise in global temperatures caused by human activity. A simple yet astonishing image, each stripe represents the average temperature for a single year, relative to the average temperature over the period. Red stripes indicate years that were hotter than average, while shades of blue indicate cooler-than-average years. The rapid change to dark shades of red sends a clear message that our climate continues to warm at an unprecedented rate.
With this new visual, meteorologists began displaying (and even wearing!) their stripes on digital platforms and television screens. Initially known as #MetsUnite, the success of this social media campaign eventually evolved into #ShowYourStripes, and it became open to the public. In only a few years, the stripes have made it to the global stage. From community champions to the U.S. House of Representatives, the stripes have emerged as a symbol of action.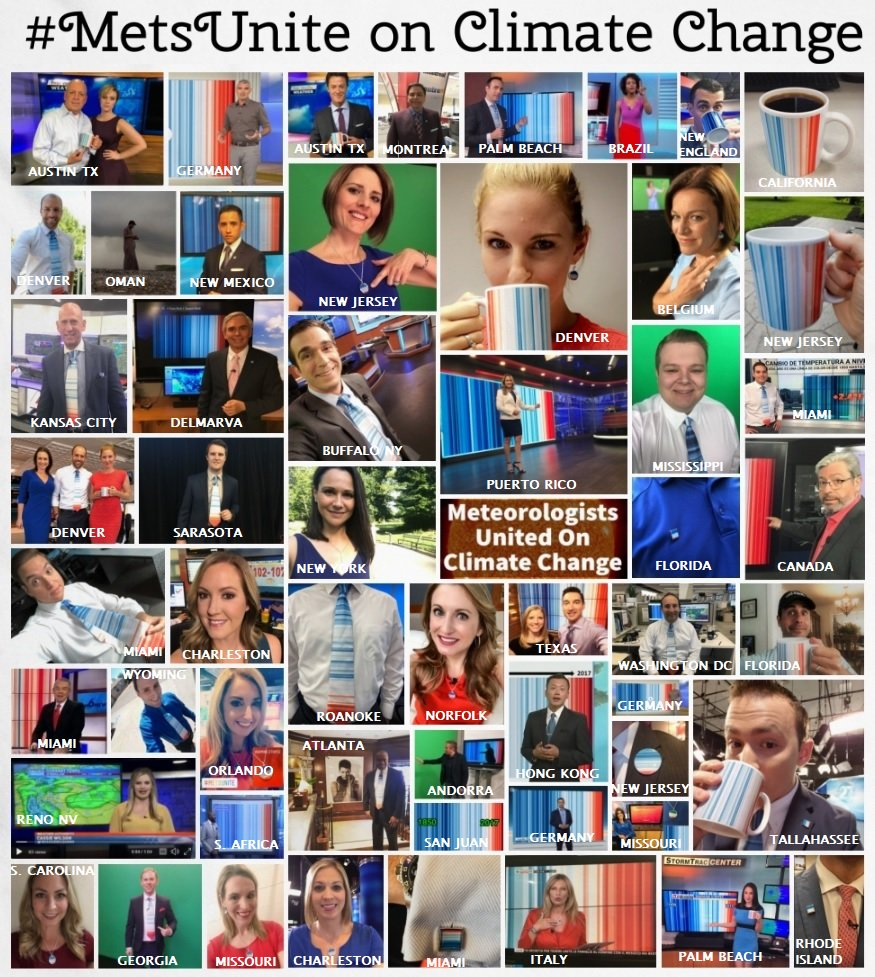 The first ever #MetsUnite social media campaign, inspired by meteorologists Jeff Berardelli, Bernadette Woods Placky, and climate scientist Ed Hawkins. Credit: @MetsUnite Twitter
Using your MyRadar app, you can get a deeper look at how the climate has changed at a local level. Simply scroll to the bottom of the forecast panel at a location of your choice, and you can view the warming stripes. Our team at MyRadar acknowledges that climate change is a critical issue that we must acknowledge and act on. Join us in showing your stripes!